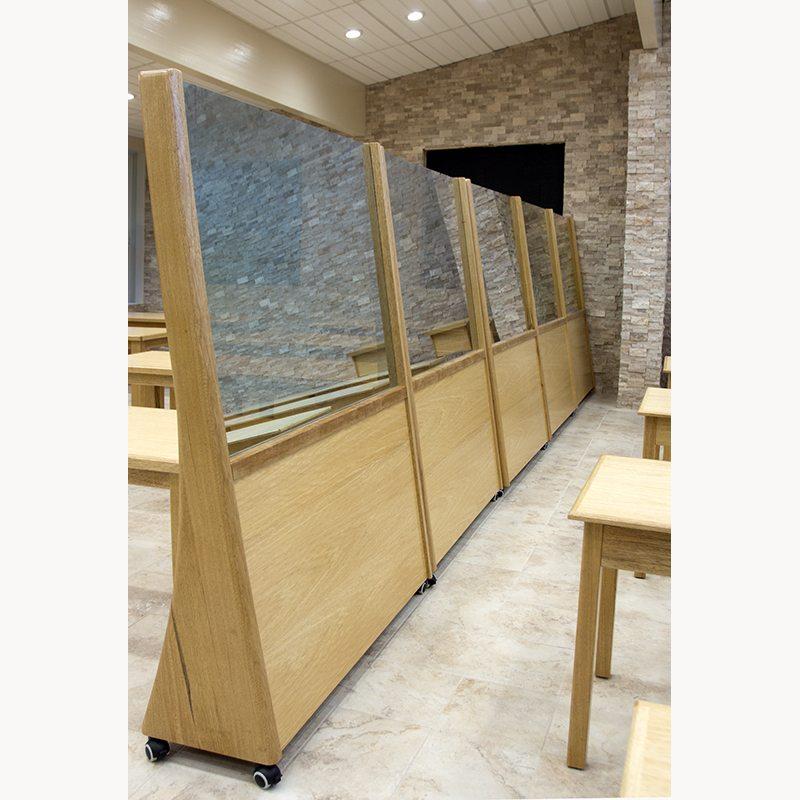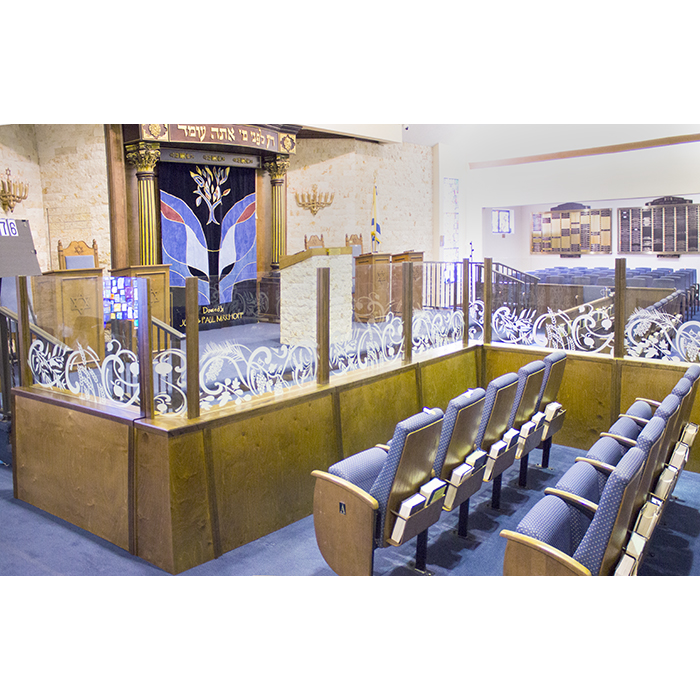 How to custom design and produce my Mechitza with Bass Synagogue Furniture
At Bass Synagogue Furniture we design and produce custom mechitzas to for synagogues and communities worldwide, based upon the style, needs, and budget of our clients. We work with our clients through the entire process, from design, through productions, and installation.
We offer both free standing portable mechitzas, as well as built in designs. Most mechitzahs can be divided into a lower section built of wood and an upper semi-transparent section. For the top section we offer designs to suit any community, including one-way mirror, printed graphics or etched glass, clear glass, laser cut wood, stained glass, curtains, and more. See more information regarding the choice of top materials. The prices on the website are for the woodworking only, the top materials are charged accordingly.
We provide detailed three-dimensional renderings of your space with the proposed mechitza. The rendering includes a beautiful walk-through of images that actualizes your intended interior and furniture. These models help continue to raise funds for your project and allow donors to physically see what they are donating. The first step to making a physical object is to imagine it. We continue to work with you on revisions until you are fully satisfied with the final design and budget. View examples of our design rendering work.
All the work is produced in studio to the highest standards of materials and craftsmanship. View Work In Progress.
Most mechitzas are divided into 4'4″ lengths or shorter, which is the ideal breakdown of materials and easy portability. Many congregations will choose between starting the height of the glass at 3′ for women's view at sitting position or 4′ at standing position. Total heights are generally 6′ or lower.
All glass is annealed for optimal strength and indoor safety use.
Finish products are custom crated in studio. 3 tons or less are shipped UPS one week air freight or other similar courier at very reasonable prices. We take care of shipping door to door. All work is fully insured and guaranteed. We can schedule to personally assemble any project onsite anywhere in the world.
In order for us to be of service and give you an idea of how we would execute your project with preliminary price estimates, please fill out the form below with as much information as you have available.