The Trusted Name in Synagogue Furniture design and Production
Bass Synagogue Furniture designs and produces the highest quality synagogue furniture on the market. We offer intimate customer service from design, through manufacture, to installation. Master craftsman Gabriel Bass has developed a unique style emphasizing smooth function and elegant form, while preserving the timeless feel of their holy work. Talented Israeli craftsmen work in wood, glass, and metal with an attention to detail. Their portfolio includes experience with hundreds of synagogues, customizing aron kodesh, bimah, mechitzas, ner tamid, elijah chairs, ner tamid, amud tefillah and more. We work with each client individually to ensure that they receive the highest-quality product, according to their needs and budget.
For more information about this product or to inquiry about a custom project contact us:
"I want to take this opportunity to say thank you for the Torah case you made for us. You truly have been gifted, I imagine it was men like yourself that where chosen to participate with your skills and craft in building the tabernacle."
Tony
Beth Yeshua, Australia
"Wanted to let you know that I davened in the Shul you installed the new Aron in Toronto and you did a beautiful job. Everything looks fantastic!"
Mark Fuerst
MS developments
"I will recommend you to other Shuls. Our designer also loved your work and will likely recommend you to other clients."
Hope Weiss
Young Israel of Skokie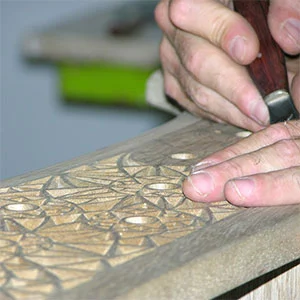 Learn from the Best! The Jewish Artist Center offers a full range of courses in wood, glass, and metal suitable for all skill levels. Courses focus on the goals of each student while learning new techniques.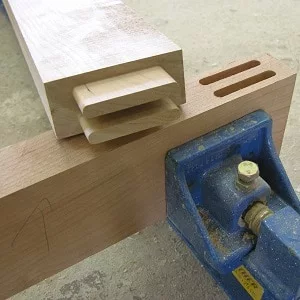 Take a trip through our virtual studios to watch the specialized techniques in wood, glass, and metal.  We also document many of the projects we are working on so your entire community can be a part of the process.
Visit our In Virtual Art Studios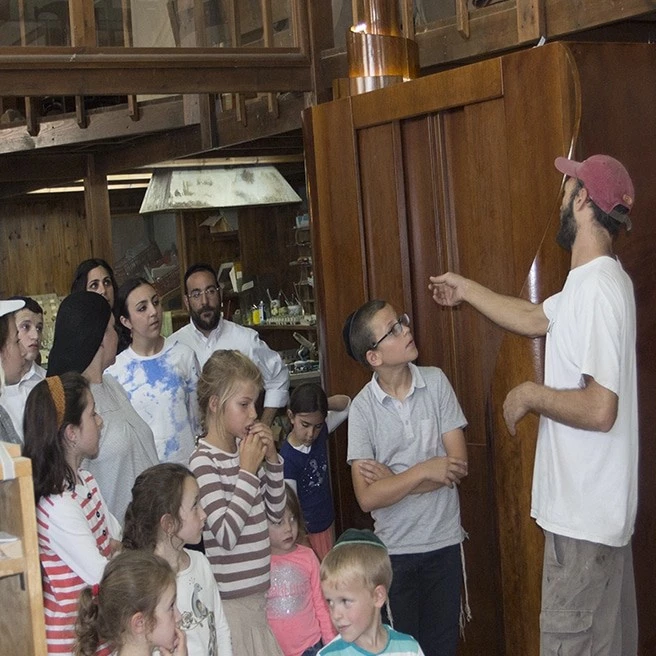 Reserve a one-time workship for an unforgettable art experience in Israel. Tour our studios, watch craftsmen at work, and try your own hand at wood carving and glass blowing. Bring home a handmade souvenir.
*Support Israeli Business
All work is produced in Israel and supports the livelihoods of Jewish craftsmen. All of our products are carefully custom crated in studio and shipped one-week air with insurance and tracking- at very reasonable prices. A percentage of BSF profits help support tzedakah causes in Israel.